Where Business Solutions Meet Discretion
At Best Wyoming, we go the extra mile for our clients. We're here to make your business journey smoother by sharing our years of experience, local Wyoming office, and friendly, knowledgeable staff.
When you hire us to act as your registered agent or to form your business, you can use our address for your formation documents and state compliance reports instead of your private address. This means you can better keep your private info away from prying eyes and nefarious scammers.
Registered Agent Services
Wyoming businesses are required to list a registered agent with the secretary of state when they start the business. Appointing a registered agent on your business filing is providing a committed point of contact for your businesses with the state and public to receive states and legal notices.
The minimum registered agent service requirements are:
Must list name and physical Wyoming address on public record
Listed party should be available at that Wyoming address during regular business hours
Must accept state or legal notices as the listed address on behalf of the business
When you hire Best Wyoming Registered Agent, we take it to the next level as the BEST state-qualified and local commercial registered agent. We meet all the requirements AND provide the following: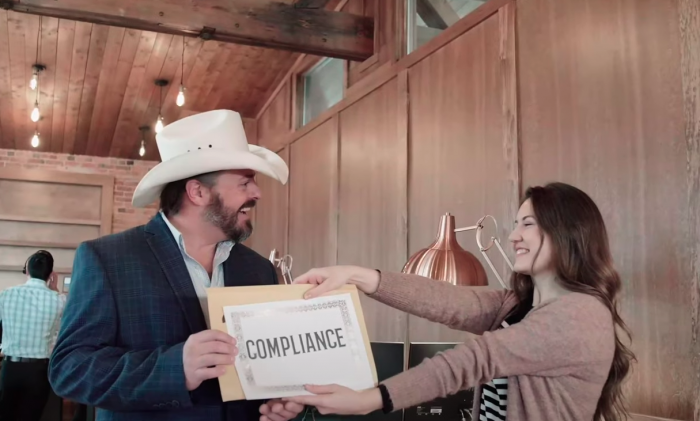 Option to list our Wyoming Business Address on your articles as your business's principal/mailing address
We never sell or share your data
Courtesy compliance reminders and filing tools
Wyoming business expertise
Wyoming Business Formation
Smart business owners from all over the world chose to start their businesses in Wyoming. Wyoming has long had a reputation for fast and easy business filings, low start up costs, a business-friendly economy, privacy options for LLCs, and no corporate or personal income tax.
With Best Wyoming Registered Agent, your business journey from concept to reality is smoother. Our specialty is registering LLCs and corporations. We can serve as your registered agent for any Wyoming entity type and are happy to provide resources and support, even for business entities that we don't incorporate yet.
Clients who hire us to form their Wyoming LLC or corporation receive an extra layer of business privacy as our name is listed as the business organizer. They also receive crucial internal documents like an operating agreement or corporate bylaws, initial resolutions, bank resolutions, and membership or stock certificates. Have your initial formation filing done for you (with extra privacy!), your first year of Wyoming Registered Agent Service, and a whole packet of initial internal documents for just $100 more than the state fees.
Wyoming LLC Formation
A Wyoming LLC is perhaps the best option for any small business owner because Wyoming's business laws are some of the most favorable in the country.
The Wyoming Limited Liability Company Act provides some of the best limited liability coverage for LLCs in the nation. The LLC Act was updated in 2010 to stay current and provide tough protection from lawsuits and creditors.
When Best Wyoming Registered Agent registers your Wyoming LLC, our name is listed as the registered agent, as well as the person submitting the filing. Your personal information does not have to be listed on public record.
Wyoming Incorporation
The difference between a Wyoming corporation and a corporation formed in any other state is that…Wyoming state statutes protect and favor shareholders (owners of the corporation), more than most states.
Wyoming corporation officers do not have to be listed on public record until the first annual report is filed.
Non-US Resident Business Formation
If neither you nor your business are physically doing business in the US, Wyoming is one of the top recommended states to register your international company. With fast and simple filings, moderate filing fees, no state income or corporate taxes, it's no wonder Wyoming is so popular with international entreprenuers.
You do not nee to be a Wyoming resident, or even a US resident/citizen to start a Wyoming business.
Wyoming Partnerships
Long before LLCs were a recognized business entity, Wyoming was offering state incorporation for partnerships.
Wyoming Nonprofit Incorporation
A Wyoming nonprofit corporation isn't quite as complicated as other states, and even better, there is no state tax-exempt application, or charity registration, since Wyoming doesn't have corporate tax.
Incorporating a Wyoming nonprofit is done through a filing similar to a for-profit corporation, except a nonprofit is organized exclusively for charitable, religious, educational, and/or scientific purposes.
Tax-Efficient Solutions
With no personal or corporate income tax, Wyoming is the least taxed state in the nation. Wyoming state sales tax is 5% with varying, but fairly low, local sales taxes. The average sales tax in Wyoming is 5.42%, which is low in comparison to most of the country, but doesn't come into play for many Wyoming LLCs like holding companies and trusts that don't typically have taxable product and service sales.
Property taxes in Wyoming are set by local government entities including cities, counties, and school districts, based on the location of the property and paid to the county treasurer. Wyoming businesses without taxable real or personal property in Wyoming will not need to pay Wyoming property taxes.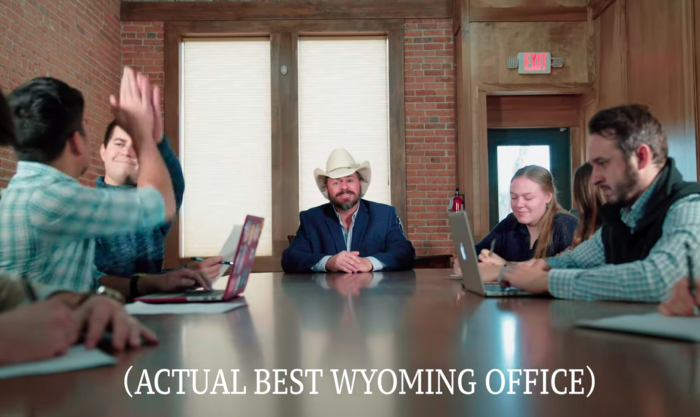 Business Services
With a Wyoming registered agent, you get more than just a registered agent or filing service alone. As a local Wyoming business ourselves, with a long standing history of working directly with the secretary of state, you get Wyoming-specific expertise for your business. Not only do we professionally accept and process your important business notices, and notify you right away, we're here, on the ground in Wyoming staying up-to-date on everything that can impact your business.
We provide an extensive and expanding resource of business services you may need to keep your Wyoming business running smoothly including Wyoming Business Address options, convenient, secure online accounts so you can access your business documents anytime, anywhere you have an internet connection, automated reminders and services for Wyoming annual reports, and tools for filings your business may need from amendments to federal trademarks.
Dedication To Service and Integrity
At Best Wyoming Registered Agent, our name is our motto and mission. When we unlock our Sheridan office each morning, our focus is to provide the best business services in the state by putting our clients first, each and every day. We're a small, Wyoming business so we understand small, Wyoming business struggles. With that in mind, we provide the kind of service and services we'd want.
Regardless of where you are on your business journey, or the kind of business you start, we'll be there to support your entrepreneurship through localized expertise, a commitment to discretion and privacy, transparent pricing, and logical business solutions.
Registered Agent FAQs
What is a Registered Agent?
A registered agent is the designated person or entity appointed to receive legal documents on behalf of a business. Just like in Wyoming, most states require a registered agent to register a business with the
Why Are Businesses Required to Appoint a Registered Agent?
A registered agent is a legal point of contact for the state, and guarantees that a business can be reached for state requirements or legal concerns like service of process. In Wyoming, the registered agent's legal name and Wyoming physical address must be listed on public record for the company.
What are Wyoming Registered Agent Requirements?
In Wyoming a registered agent must meet these requirements:
Wyoming Physical Address. The Wyoming registered agent must have a physical street address in Wyoming, known as the "registered office." P.O. Boxes or other virtual addresses are not acceptable as the registered agent must be physically present at the registered office. The Wyoming registered agent's address does not need to be in the same city/county/area as the Wyoming business appointing them.
Business Hours Availability. The registered agent must be available at the registered office during standard business hours to receive legal documents and official notifications, including hand-delivered service of process.
Consent to Serve. A Wyoming registered agent must agree to serve as the point of contact for the business appointing them. As such, an individual registered agent must be a legal adult, aged 18 or older. A registered agent should understand their legal name and physical address must be listed publicly for the company.
Legal Capacity. A Wyoming registered agent can be an individual or an authorized business entity (like us!)
Perpetual Appointment. In Wyoming, a business must maintain registered agent appointment for their business for the life of the business. If the business's registered agent resigns, a new authorized agent must be promptly appointed for the business to remain compliant, and not be penalized.
Change Notification: Wyoming businesses may change their registered agent, but changes must be filed to the Wyoming Secretary of State.
How Do You Change Registered Agents in Wyoming?
Great news, in another win for Wyoming businesses, Wyoming is the only state that offers *FREE* change of registered agent filings. You can file a change of your Wyoming registered agent online, by paper, or hire us to file the change for you when you hire us as your new registered agent. We only charge $5 to complete the filing online and we can be legally appointed correctly as your Wyoming registered agent within a business day.